You can count on three things here: intense weather, neighbors who have your back, and amazing farmland.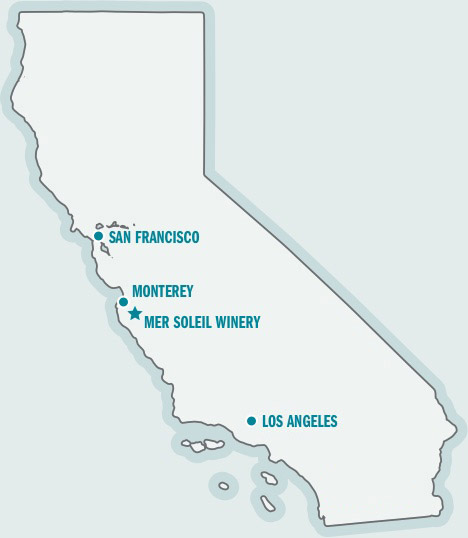 The dramatic weather and unique character of the Santa Lucia Highlands create ideal conditions for both Chardonnay and Pinot Noir. A combination of morning fog, bright sun and cooling breezes off of Monterey Bay leads to longer "hang time" for the grapes. Because they ripen more slowly, we can make wines of heightened complexity that perfectly express the Monterey coast — dramatic and layered, with intense aromas and flavors.
The wind is a key ingredient in our Chardonnay and Pinot Noir.
One of America's true farming communities.
"There is an amazing diversity of farming in the Santa Lucia Highlands and Salinas Valley, from row crops to world-class grapes. As someone who comes from a long line of farmers and winemakers in my family, I love spending time here and being surrounded by such a richness of farming. Of course, the people give the area its unique character. Getting to know them and work among them is one of the great privileges of my life in the wine business."
— Charlie Wagner, owner and winemaker for Mer Soleil Wines
The moodiness of the Monterey Coast is expressed in every bottle of Mer Soleil. There is arguably no better place to make Chardonnay and Pinot Noir.