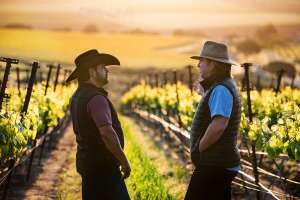 Mer Soleil:
Exploring the Monterey Coast
Our first vineyards were planted near the Monterey Coast of California in 1988. We started in the Santa Lucia Highlands, a special region previously ded­icated to row crops and cattle grazing. We have since expanded to a broader portion of Monterey County – a place with a drama all its own, shaped by morning fog, bright sunshine and howling gusts of afternoon wind.
On the one hand, intense sunlight ripens the grapes. Meanwhile, the sea — meaning Monterey Bay — creates cooling breezes that lead to a longer growing season. Together, these two forces of nature create greater complexity in our Chardonnay.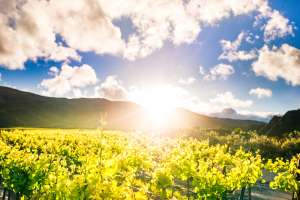 The dramatic weather shaping the vineyards off the Monterey Coast shifts moment to moment.